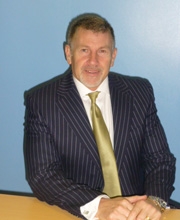 Phil Bowman, Director/IFA
Tel.
01843 269000
Mobile.
07866609367
Email.
philabfim.com
As director and compliance officer I have sole responsibility of Acorn Bowman Finance which was formed in 2002 along with my wife, Vicky, who has helped establish the company it is today. Along with industry changes the business has grown and developed into an investment and pension specialist firm that manage in the region of £90 million under management. This, of course, cannot be achieved alone therefore the dedicated assistance of my back office team ensures clients are at the forefront of our advice and ensure we reach high standards of service at all times to all clients.

I have over 24 years of experience, of which I commenced work within the banking sector then progressed to become an IFA.

I work specialising in investment's and retirement planning, but my back ground was within the mortgage market, therefore I have a good all round knowledge. However, due to the complexities within the Mortgage market now, Lewis our mortgage adviser now heads up our mortgage section.

As a company we work closely with other professional sectors, such as accountants and solicitors so have a good ability to liaise with these professionals for the benefit of our client's.

We are a forward-thinking business in an ever-changing market. We encourage and embrace the FCA principles in treating our customers fairly and look to provide bespoke advice. We have a new young team being developed in the wings to ensure our company is around long in to the future.

This I hope will give the confidence to our clients that we will be able to continue to give advice long into the future.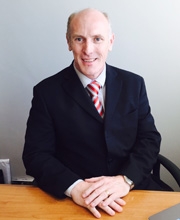 Michael Rendell, IFA/Pension Specialist
Tel.
01843 269000
Mobile.
07725071733
Email.
m.rendellabfim.com
I joined the industry in 1990 after initially starting my career in an accountant practice. After a few years of advising in the direct sales market I moved in 1995 to become an Independent Financial Adviser working mainly in the areas of specialist corporate, investment and pensions advice. Norwich Union then offered me a new challenge and I spent 5 years in a technical post with Norwich Union (Aviva) before returning to be an IFA at the beginning of 2005.

Holder of Diploma in Financial Planning and Advanced Financial Planning Certificate qualifications allowing me to provide independent financial advice involving Specialist Pension, Corporate and Trust planning.

I moved to Acorn Bowman Finance in July 2009 and now able to offer companies and individuals specialist corporate, investment and pensions advice.

Specialist pensions planning advice includes the transfer of Occupational Pensions, setting up new Directors schemes & Buyout plans allowing previous paid-up or deferred pension plans to be utilised by the business and new corporate group schemes and with the support of the other staff we can offer the full range of financial planning including regular and lump sum investments, pensions and mortgages for both companies and individuals.

Registered Employer Agent with The Pensions Regulator allowing us to register and administer Auto-enrolment and Workplace Pension schemes on behalf of employers. HMRC Pension Scheme Practitioner allowing us to Register and Administer Occupational Schemes. Technical Presenter/Adviser for The Pension Advisory Service. This role mainly involves delivering presentation to companies and their employees providing information and guidance to raise the understanding of pensions.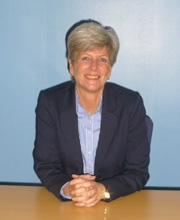 Vicky Bowman, Office Manager / Financial Assistant to Phil Bowman
Tel.
01843 269000
Email.
vickyabfim.com
I have been instrumental in setting up Acorn Bowman Finance along with Phil in 2002 and have seen many changes over the years. I have over 25 years' experience in the financial planning industry and I am heavily involved with the compliance and day to day office management. We have a highly efficient office with great staff that helps keep us running smoothly.

It's been good seeing the business grow and mature along the way with some great clients who have been with us from the start. Without them we would not be where we are today providing advice to all generations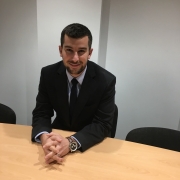 Lewis Bowman, Mortgage Adviser / Training Financial Adviser
Tel.
01843 269000
Email.
lewisabfim.com
After leaving higher education I started work with a worldwide electrical wholesaler on a management programme in 2005. I progressed to become one of the youngest Accounts Managers within the industry which, for 6 years, I worked in Maidstone & then the Group Office and flag ship branch in Canterbury.

After many successful years I felt that I wanted to further my knowledge and obtain professional qualifications and join a successful business to provide financial advice to clients.

After joining in December 2012 as an Administrator to learn the Industry from the bottom up, I have now obtained the required exams to be able to provide advice on mortgages and Equity Release and life cover and will soon be fully qualified in all areas including Pensions and Investments.

I enjoy meeting different people within my day to day work and look forward to building on the success of Acorn Bowman Finance.

I am a keen sports person enjoying football, cycling and golf at the weekend in between working on my new property. This property purchase has made me realise the help people need in making such major decisions throughout their life. The industry has become a profession to be proud of which I wish to eventually become a chartered adviser over time.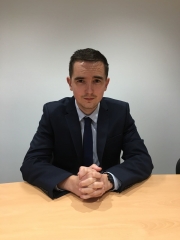 Jack Rooney, Financial Administrator
Tel.
01843 269000
Email.
jackabfim.com
On leaving higher education I served as an apprentice with one of the largest local sign companies in my area to establish a career. However I felt this vocation was not working out for me so I decided to study book keeping and accountancy because of my love for figures and spreadsheets. I have since successfully passed my first module and now plan to continue with this studying but at the same time found I needed to change my career and applied to join Acorn Bowman Finance as I felt this suited the area I wanted to move into.

I joined Acorn Bowman Finance in July 2016 as a finance administrator and looking forward to starting a new career in finance and learning new skills. Working closely with experienced members of the backroom team to gain knowledge and experience.

I am looking forward to begin studying for my professional examinations with the aim of progressing in the Financial industry.

My Interests are playing football with a local team and watching sport in my spare time to the annoyance of my partner sometimes.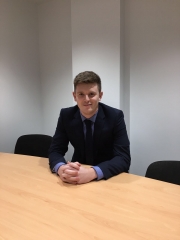 Curtis Jordan, Financial Administration Manager
Tel.
01843 269000
Email.
curtisabfim.com
A role in the financial sector has always appealed to me, as working with figures is something I've always enjoyed. Studying Accounting and Finance at University only served to confirm this to me and make me even more determined to start a career in the industry after graduating.

Joining Acorn Bowman as a Financial Administrator in January 2017 has given me a great opportunity to gain knowledge and experience from all the team. The fast paced and ever changing nature of the industry is something that I look forward to experiencing, as no two days are ever the same. The complexities of the financial world are felt by everyone nowadays; I feel working for a firm that helps people understand and plan their financial affairs will be highly rewarding.

I have begun studying for my professional qualifications and look forward to progressing further in the future.

In my spare time I am a keen sportsman, playing football, cricket and golf whenever I get the opportunity, representing local teams regularly.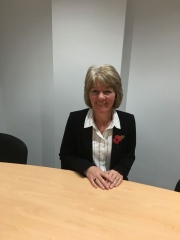 Jeanette Winkworth, Financial Administrator
Tel.
01843 269000
Email.
jeanetteabfim.com
I started my working career in 1983 with a major high street bank and spent the next 19 years working in many different local branches, in London and the Small Business Centre and Area Director's Office in Canterbury. I worked in a variety of administrative roles, with customer service being the main focus.

Following maternity leave, I joined a local secondary school where I worked for almost 15 years in a personnel/payroll/administration role.

Having joined Acorn Bowman Finance as a Financial Administrator, I am looking forward to working in a well-established, professional company, making use of my administrative skills to help provide the high level of efficient service their clients already experience. I am part of a small, friendly and very knowledgeable team and am keen to broaden my knowledge of the financial services industry.

I enjoy walking, gardening, reading, baking and supporting my 2 daughters with their busy lives, as they decide which career paths they wish to follow.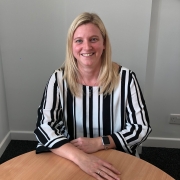 Gemma Perry, Financial Administrator
Tel.
01843 269000
Email.
gemmaabfim.com
I started my working life in 1998 after completing a 2 year BTEC course at collage, my chosen career at that time was Childcare and I spent a very successful 18 years in this field working as a Deputy Manager of a nursery, a Nursery Nurse, a Community Nursery Nurse, a Nanny, a Family Support Worker and finally a Playworker.
In all my job role's admin has played a big part, I was expected to keep clear and accurate files for all that I supported, and often complete reports for Child Protection meetings, so I am very aware of the importance of administration and how big a part it has to play in all organisations.
In between my busy career I found time to have my first child, get married and buy our first home, all of which have helped me to understand the difficulties of everyday life and how important financial stability is.
Having moved to Basingstoke in Hampshire and living there for 10 years, my husband and I decided we missed the sea so made the decision to return to our original home of Thanet, which is when we chose to have our second child, I wished to remain at home with her and enjoy motherhood to the full, which I done for 2 and a half years, before yearning for some adult conversation again, along with feeling the need for a new challenge.
I went for a role of Financial Administrator within Acorn Bowman working alongside Mick Rendell and am now thoroughly enjoying this exciting new chapter of my life, I am learning lots of new skills and hope to have a long a prosperous career in Finance, I would love to look at taking some qualifications in the future to enable me to further expand my knowledge in this field.
In my spare time I enjoy watching my son play rugby, going on family bike rides, walking and gym classes, this along with running the family home all keeps me very busy.