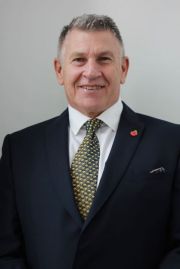 Phil Bowman, Director/IFA
Tel.
01843 269000
Mobile.
07866609367
Email.
philabfim.com
As director and compliance officer I have sole responsibility of Acorn Bowman Finance, which was formed in 2002 along with my wife, Vicky, who has helped establish the company it is today. Along with industry changes the business has grown and developed into an investment and pension specialist firm that manage in the region of £90 million under management. This, of course, cannot be achieved alone therefore the dedicated assistance of my back-office team ensures clients are at the forefront of our advice and ensure we reach high standards of service at all times to all clients.

I have over 30 years of experience within the industry and have seen many changes. I started out in the banking industry and then moved across 20 years ago into the Independent Financial world where we are today.

I work specialising in investments and retirement planning, but my background was initially within the mortgage arena, therefore I have a good all-round knowledge. However, due to the complexities within the Mortgage market now, Lewis our mortgage adviser now heads up our mortgage section and we now have moved into the Lifetime mortgage sector due to customer demand.

As a company we work closely with other professional sectors, such as accountants and solicitors so have a good ability to liaise with these professionals for the benefit of our client's.

We are a forward-thinking business in an ever-changing market. We encourage and embrace the FCA principles in treating our customers fairly and look to provide bespoke advice. We have a new young team being developed in the wings to ensure our company is around long into the future.

This I hope will give the confidence to our clients that we will be able to continue to give advice long into the future.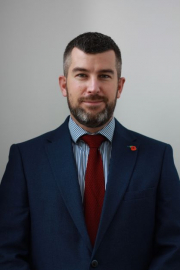 Lewis Bowman, IFA
Tel.
01843 269000
Mobile.
07854309230
Email.
lewisabfim.com
I joined Acorn Bowman and was excited to establish myself within a fast past industry that is constantly evolving.

My opportunity to join the family business was 2012 and it has been a pleasure to be a part of this achievement. Acorn Bowman Finance have been successful in helping our clients, answering their questions, and providing the recognised financial advice to help reach their retirement or investment goals.

We all have a dream and it's our job to help our clients achieve them.

I joined the industry with the aim to become a financial advisor. During this time, I utilised my previous experience building client relations whilst spending my personal time to take the required professional exams.

I have since achieved my Diploma in Financial Planning whilst also holding the qualifications to conduct Mortgage and & Equity Release advice. I aim to continue studying and work towards achieving Chartered Financial Planner Status over time.

I enjoy meeting new people within my day-to-day work and look forward to building on the accomplishment of Acorn Bowman Finance.

I grew up locally and spend my weekends with my wife and young son. In my spare time, I enjoy playing and watching sport, whilst attempting to play golf often as possible.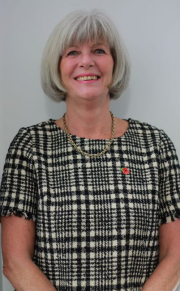 Vicky Bowman, Office Manager / Financial Assistant to Phil Bowman
Tel.
01843 269000
Email.
vickyabfim.com
Along with Phil I was instrumental in setting up Acorn Bowman Finance in 2002 and have seen many changes throughout the past 20 years. I have over 22 years' experience in the financial planning industry, and I am heavily involved with the compliance and day to day office management. I have a highly efficient team within the office that helps keep us running smoothly.

It's been great seeing the business grow and mature along the way with some great clients who have been with us from the start. Without them we would not be where we are today providing advice to all generations.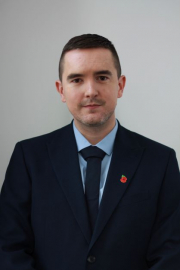 Jack Rooney, Financial Administrator
Tel.
01843 269000
Email.
jackabfim.com
I joined Acorn Bowman Finance in 2016 and have been working within the team as a Financial Administrator, assisting senior members of the team to provide an important level of service for our clients.
With the ever-changing nature of the finance industry, i am constantly learning and expanding my knowledge in this sector.
Since joining Acorn Bowman Finance, I have passed a few exams with the latest one being the Mortgage exam. This now enables me to look to expand my role here to work with Lewis in the mortgage department. With a view to take over the running of our mortgages here at Acorn Bowman Finance.
Outside of work, I enjoy watching and playing football, but now my focus is my family of which a new addition to the family being our baby girl, keeps me busy at the weekends.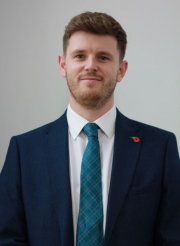 Curtis Jordan, Financial Administration Manager
Tel.
01843 269000
Email.
curtisabfim.com
A role in the financial sector has always appealed to me, as working with figures is something I've always enjoyed. Studying Accounting and Finance at University only served to confirm this to me and make me even more determined to start a career in the industry after graduating.
Since joining Acorn Bowman in January 2017 as a Financial Administrator I have learnt a great deal about the industry. The complexities of the financial world continue to be felt more and more by us all and I thoroughly enjoy working for a firm that helps people understand and plan their financial affairs.
I have completed the R01 examination, Financial Services, Regulation and Ethics, and look forward to carrying on my studies over the coming months and years.
In my spare time I am a keen sportsman, playing football, cricket and golf whenever I get the opportunity, representing local teams regularly.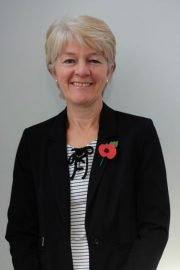 Jeanette Winkworth, Financial Administrator
Tel.
01843 269000
Email.
jeanetteabfim.com
I started my working career in 1983 with a major high street bank and spent the next 19 years working in many different local branches, in London and the Small Business Centre and Area Director's Office in Canterbury. I completed my banking exams and worked in a variety of roles, with customer service being the main focus.

Following maternity leave, I joined a local secondary school where I worked for almost 15 years in a personnel/payroll/administration role.

I joined Acorn Bowman Finance as a Financial Administrator in October 2017 and really enjoy being part of a small, friendly and very knowledgeable team. I have started to work my way through some of the Chartered Insurance Institute exams in order to improve my knowledge of financial services and to support our advisers and other members of the admin team in providing excellent service to all our valued clients.

I enjoy walking, yoga, gardening, reading, baking and supporting my 2 daughters with their busy lives.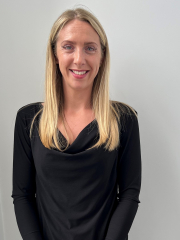 Danielle Pearce, Financial Administrator
Tel.
01843 269000
Email.
danielleabfim.com
I have been working within the Finance industry for many years within a major high street bank since completing my degree.
In the past year I have started a family and now have a lovely daughter and have enjoyed spending time with her over the last 10 months and being a Mummy.
Now I feel is a good time to move back into finance of which an opportunity has come about to join Acorn Bowman finance. I am excited to join the team and progress my career further within their great business.
Outside of work I enjoy spending time with my family and our dog Loki. I like to keep active with long walks and the gym when time allows.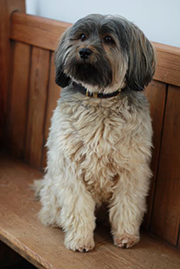 Bojangles, Office friend
I joined Acorn Bowman Finance in 2012 after attending dog training school on how to meet and greet clients who visit our office.
My hobbies are meeting other like-minded furry friends on my lunch time travels and checking on any meetings in the office.
From time to time, I have been known to respond far better when you offer me a doggy biscuit on entering the building.